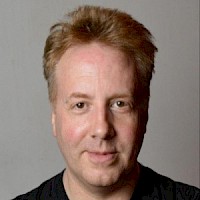 Stephen Day
IT Manager (WYVEX Media)
What is it you do? Describe your job and the ways it links to STEM.
I am the IT Manager for Wyvex Media Ltd which is a large publishing firm which owns such titles as The Oban Times, Scottish Field, Campbeltown Courier, Argyllshire Advertiser, Arran Banner and Fish Farmer Magazine. Although formed as a traditional print based business it has grown into digital publications, websites, podcasts, video & live streams, digital photography and apps. There are two of us here in the IT department and we interact will all other departments and people within the business and customers and suppliers on a daily basis. If its got a plug on it and its not working its normally down to us to figure out what is wrong – We have upwards of 70 PCs, Servers, Printers, Digital cameras, laptops and audio and video equipment. Windows 10 , Gsuite, Microsoft products, Open Source products, Web servers, Wordpress sites are just some of the systems we install, maintain and develop.
How did you get to this job? Talk us through your route to this role, in terms of education and career?
I got this job by studying computing in the final two years of high school and training myself in different systems in my spare time, offering technical support to friends and family then taking an HND in Computing at Inverness Technical College which was a partial theory, communications, programming and system analysis and then proceeding to get a job first of all in training people in using computers and writing training courses and then onto a job selling and installing and configuring computer systems from Basic home PCs to business networks and extensive system setups with software and hardware. In this job I learned all the other skills I needed to work in high pressure support environment , work efficiently and quickly (but accurately) in all kinds of situations, businesses and workplaces including Wyvex Media when a job opened up for an internal IT support worker I had all the necessary skills in place and 22 years later I am still here although my job has changed significantly in terms of technology, skills and opportunities and duties.
How relevant is your degree/highest qualification?
Technology and systems may have changed since studying for my HND – but analysis and troubleshooting and the ability to communicate clearly with others are still key skills I use every day.
What or who inspired you to study and work in a STEM role?
My high school teachers (David Leckie Lochaber High School Computing), my uncle who worked for Ferranti (now BAE) and the head of computing at Inverness Technical College (Stewart Ross) all encouraged me to strive forward on this path as they believed I had a good aptitude for the work.
What is a typical working day like for you and what skills do you use?
There is no such thing as a typical day in IT support – but every day I use diagnostic skills, communication skills, people skills to provide support, knowledge to troubleshoot problems, provide solutions and options and develop new way of doing things. Every day I am developing new skills and learning more about the products and services we use and future technology (never stop learning!) and every problem always has some kind of solution whether permanent or "stopgap" until you find better options.
What do you enjoy most about your job?
Interacting and helping people, developing new systems and procedures and moving the business forward. I also enjoy "playing" with new technology and finding out what its limits are and "breaking" it so I know how to fix it when it all goes wrong (as it often does)
Do you face any STEM related challenges in your job?
Lots of things never go to plan – especially when your planned day is interrupted by say system updates that cause a problem that nobody has ever seen before. This can be one of the biggest challenges when say your server stops talking to people just at a critical deadline time or your phone system decides not to let anyone dial out. Finding time to learn and research news, current trends, new systems and services can be tricky when you get busy – but it is important to keep doing so.

What advice can you give young people looking to work in a similar role or STEM more generally?
Make sure your communications and report writing is top notch – Nothing will help you in your job more than being able to get ideas across effectively whether is a quote for a new system or ways to make a department more efficient or delivering a presentation whilst looking everybody in the room in the eye. NEVER stop learning about new technology – even if it doesn't seem relevant to your job at first – you never know when its going to come in handy. Make sure you can turn off from your job sometimes just to recharge your own batteries. Try and find your "niche" in Stem that keeps you interested so you can enjoy most aspects of your job - Oh and keep learning new stuff did I mention that?
What do you love about living and working in Argyll?
I love the people and the places – I love to be able to step from a STEM job into the wilds of Argyll for a while and not having to commute into the middle of a city. I enjoy the challenge of delivering remote working to users and my trips to other offices and locations driving through our beautiful area – not many STEM jobs will have you installing Windows on a boat moored in Oban Bay
Challenge
Build yourself your own digital magazine for your "Mytime" class using Wordpress.COM (its free) – learn how to change the look, different plug ins, put up articles, pictures and videos – See how easy? And no need to setup servers or equipment - Now go and create one for your favourite interest.