Education, Training & Skills
ALIenergy's Education Officers have considerable experience of providing educational services to different age groups, working extensively across the renewables and sustainable energy sectors.
The Education and Skills Development Programme is funded by ScottishPower Renewables' Beinn an Tuirc 2 Windfarm Community Benefit Fund. It aims to deliver Science, Technology, Engineering and Maths (STEM) activities and also to increase awareness among families and young people of the career opportunities available within these areas. Argyll and Bute Council works in partnership with the funders to allocate a proportion of the Beinn an Tuirc 2 community benefit funding to the Education and Skills Development programme to ensure that long-term benefits for local people in Argyll and Bute are provided.
Since its start, the programme has delivered a wide range of educational workshops and events, coordinating its activity with schools, community groups, local employers and other organisations which support learning around these four important subjects. Project delivery to date has included:
Workshops with young people in schools
Providing a variety of events to different year-groups, such as after-school science clubs, STEM open days (for pupils and parents/carers) and the promotion of the UK-wide STEM Ambassador programme.
 
Family learning events
Attending local events across Argyll & Bute and engaging with visitors to these with fun and informative activities to help develop knowledge and understanding of energy principles and issues.
 
Careers fairs and information points to promote STEM opportunities
Working with partner organisations to help raise young people's awareness of renewable technologies as a viable career option, including signposting young people to academic and vocational opportunities
In addition to these project areas ALIenergy can also provide tailor-made sessions for adults, businesses and community groups. 
The Education and Skills Development Programme is delivered by Education Officers, Katie Evamy (katie@alienergy.org.uk) and Michael Wall (michael@alienergy.org.uk).  Normally, their work has been very much based on offering and participating at in-person events across the project area. Of course 2020/21 has been completely different, so ALIenergy is also doing things differently - as our STEM Education activity page for 2020/21 shows...along with many other new additions to this section of the website.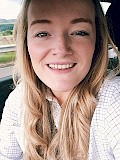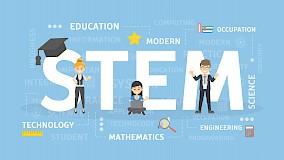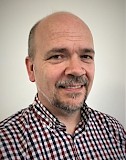 Keith Anderson, Chief Executive of ScottishPower Renewables, said: "The community benefit money generated by windfarms in Argyll and Bute is an invaluable resource for many local communities. We are proud to be supporting this Education and Skills Development role, supporting the hard work of many local projects and schools programmes."
For more information on this range of services that we provide, please contact us at ALIenergy, by e-mailing Katie or Michael directly or contacting the office by phone on 01631 565183 or email enquiries@alienergy.org.uk.