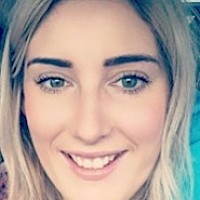 Rachel McNicol
Deputy Manager (ALIenergy)
What is it you do? Describe your job and the ways it links to STEM.
I am the Deputy Manager at ALIenergy, Argyll and Bute's Energy Agency. We are a charitable organization delivering a range a of projects promoting sustainable energy use and a reduction in fuel poverty. My role involves investigating and implementing new and innovative solutions to improve energy efficiency in people's homes and reduce fuel poverty. My role links to STEM in many ways:
Science- our work in energy efficiency isn't just to reduce people's bills but also contributes to our Governments targets to reduce carbon emissions which are attributed to global warming. I need to refer to scientific evidence to explain and demonstrate how our energy use is impacting on our climate.
Technology- we are continually researching and investigating new technologies to improve energy efficiency. As the messenger between manufacturers and end users, it's important I understand the technology but can also explain it in simple terms to householders.
Engineering- to reach our climate change targets we not only need to reduce energy demand in the home but also improve how that energy is delivered to the home. This involves an element of engineering to ensure energy generation through renewables can reach the homes of our clients in a sustainable and efficient manner.
Maths- I use maths every day, whether it's working with a client to check their energy bills or calculating how much carbon is being saved by our projects.
How did you get to this job? Talk us through your route to this role, in terms of education and career?
Since as far back as I can remember I wanted to be an architect. When it came to work experience at secondary school, my guidance teacher was unable to secure a work placement relevant to architecture in Dunoon or nearby. I contacted a few architecture firms in Glasgow and I think my willingness to travel each day of the week let them see I was serious and wanted to learn. I spent the week travelling to Glasgow by ferry and train to shadow an architect working on various domestic and commercial projects. We visited sites around Glasgow and I really enjoyed the office environment and this confirmed my decision to study architecture. When it came to leaving school, I was offered a placement at both the Glasgow School of Art and the University of Strathclyde. Having visited both faculties I chose Strathclyde, I probably swayed more towards there as a few of my friends were going to Strathclyde and coming from a small town, it was a comfort to know I'd have familiar faces nearby. As I moved into the 3rd year of the 7 year degree, I questioned if I was on the right path, to date we had designed big and bold projects and I kept thinking if I was to return to Dunoon, I needed to know about extensions and renovations as there wasn't going to be a demand for designing museums or large hotels. Studying architecture is intense, you are in the studio from first thing in the morning and it wasn't uncommon for us to order pizza in when we were still there at 10pm working on our portfolios. My friends and flat mates were studying marketing, English and psychology and had far more free time than me. It didn't take long to come to the realisation I wasn't ready to commit to a further 4 years of this so made the difficult decision to leave and return to Dunoon. I knew I wanted to get back to uni but just didn't know what to study. I found a course at Glasgow Caledonian University called Environmental Management and Planning which looked like all the good bits I'd enjoyed whilst studying architecture. I spoke to the lecturer there and we both agreed it would be best to apply for the following years intake to be sure I was making the right choice. A year passed of working in local hospitality and it was finally time to give uni another go. Four weeks into my new studies and I found out I was pregnant. My lecturer suggested taking a year out but after having already dropped out of architecture and having a year out, I knew it was now or never with this degree and they kindly agreed to support me to continue. I stopped travelling to classes in Glasgow in February and my son was born in March. I sat my exams during the resit period in August and returned to classes in September. Looking back, I have no idea how I managed to continue and get a second class honours degree while bringing up my son as a single parent. Luckily, he was a great sleeper so as soon as he was put down for the night, I'd have the laptop out researching and working on assignments. Part of our degree involved a placement and luckily it coincided with an opportunity of part time work at ALIenergy. I got the job which involved carrying out energy assessments in Dunoon for the Council's insulation scheme. In 2010, I started as a Home Energy Advisor, then an Affordable Warmth Advisor helping people in fuel poverty, later becoming the Affordable Warmth Team Leader and the Deputy Manager in 2017.
How relevant is your degree/highest qualification?
 I have a BSc (Hons) Environmental Management and Planning degree. In this degree I always chose modules that related to the built environment and energy efficiency which have been extremely relevant to my career since finishing the degree. I do think working in the sector gave me a different perspective to what was being taught and I think this helped when it came to assignments and my dissertation. My dissertation was about the 2016 target to eradicate fuel poverty and at the time I never imagined I'd be still working to reach that target in 2021.
What or who inspired you to study and work in a STEM role?
I've always been interested in buildings. During secondary school I signed up to initiatives raising awareness of STEM careers. This opened my eyes to things like civil engineering which I'd never heard of before. My subject choices reflected the career I wanted in Architecture but often meant I was one of the only two girls in a class of over twenty boys. This made me more determined to prove myself as a capable female in a male dominated industry.
What is a typical working day like for you and what skills do you use?
Before lockdown I usually spent 2 or 3 days a week travelling around Argyll and Bute visiting people at home to help with their heating, attending community events to raise awareness of our services, and attending Council meetings to develop new projects. The rest of the week would typically be office based and involve working with clients to resolve their energy related issues and liaising with funders to develop projects that are focused on reducing the effects of climate change. Problem solving and interpersonal skills are therefore key to my role.
What do you enjoy most about your job?
I really enjoy my job as it gives me the opportunity to;
continually learn about energy efficiency and renewables,
meet people from all walks of life- from those in vulnerable situations trying to stay warm at home to decision makers at Scottish Government. It's a privilege to advocate for people and make their stories heard by those who make the decisions about funding and regulations.
travel across Argyll and Bute as well as further afield,
and know I am helping people at home and contributing to our climate change targets.
Do you face any STEM related challenges in your job?
I work within the charitable sector and with communities to relieve fuel poverty and notice it's very much a female dominated sector which is typical for caring roles. On the other side, when I'm working on innovative energy efficiency and renewable projects, it is clear it is still a male dominated sector which reinforces the need to overcome the established stereotypes. In 2019, I was invited to speak at the European Commission in Brussels where I was the only female in line up of 5 speakers from across Europe.
What advice can you give young people looking to work in a similar role or STEM more generally?
Don't worry if you don't know what you want to be when you leave school or grow up. Pick subjects you enjoy, as you're more than likely to excel in these if you like doing the work. If you do know what you want to do, try to speak to people in that job, get work experience and do your own research as it's impossible for the school guidance teacher to know everything about every job.
What do you love about living and working in Argyll?
I always believed I would have to move to the central belt to get work related to the course I was studying. I am grateful that ALIenergy had an employment opportunity when I was looking for a placement as it got my foot in the door with a local employer that I could see myself working for after graduating. I love the communities in Argyll and Bute, there is a real buzz in the charitable sector about working together to help people. Argyll and Bute is the second largest local authority in Scotland so I'm extremely proud that our work is contributing so much to Scotland as a whole. I think lockdown has given me a new appreciation of Argyll and Bute as I've tried to find a new place to walk each weekend and we're totally spoilt for scenery - sometimes lockdown felt like a holiday but we were only visiting places on our doorstep.
Challenge
Different appliances use different amounts of energy depending on how much work they do. For example, there is a big difference between the power needed by an LED light bulb (3.6 watts), a laptop charger (45 watts) or a kettle (3 kilowatts, which is 3,000 watts). Information about the power of an appliance – in watts or kilowatts – is often on a label somewhere on the appliance itself, on the packaging it came in or in the instruction manual if it has one.
Choose 5 different electrical appliances and calculate how much energy they use, with this formula:
Energy in kWh = power in kW × time the appliance is on in a normal month in hours
Remember a kilowatt is 1,000 watts, so divide by 1,000 if the number you find on the appliance is in watts (shown as 'W' than 'kW).
Kilowatt hours are what energy companies charge for. This means that if you know how much your energy supplier charges per kWh, you can see how much money each of the appliances you chose might be adding to the energy costs being paid in your home.