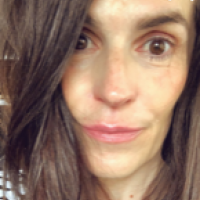 Jennifer Meyer
Specialist Community Public Health Nurse (NHS)
What is it you do? Describe your job and the ways it links to STEM.
I currently work as a health visitor for NHS highland, a health visitor is a nurse and or midwife who has undertaken further specialist training in early childhood development and family dynamics.
How did you get to this job? Talk us through your route to this role, in terms of education and career?
I was working as a midwife and an opportunity arose to apply for a specialist community public health nurse (health visitor) I was already a qualified nurse, midwife and sexual and reproductive health practitioner so was well equipped with the skills and experience relevant to the post.
How relevant is your degree/highest qualification?
My most recent qualification is a post grad in child protection which is essential to my role as a majority of my work focuses on safeguarding and risk assessment.
What or who inspired you to study and work in a STEM role?
I have always enjoyed working with people and making a positive difference in their lives.
What is a typical working day like for you and what skills do you use?
My day  is extremely varied and involves lots of travelling around Cowal
Seeing new babies, visiting nurseries, child protection meetings, referrals to other services such a speech and language and audiology, offering weaning advice, assisting with immunisation clinic.
What do you enjoy most about your job?
Meeting new parents and seeing how families develop over a 5 year period.
Do you face any STEM related challenges in your job?
IT issues as we are now working a lot more from home. Having to find new ways of delivering services to our families.
What advice can you give young people looking to work in a similar role or STEM more generally?
For anyone entering any sort of nursing or midwifery course the most important skills are communication, self awareness and emotional intelligence.  Caring about others and making a positive difference to the health and well being of your community is vital too.
What do you love about living and working in Argyll?
The beautiful scenery and real community spirit.
It is also a real pleasure to work in a community where I have grown up and lived in for most of my life.
Challenge
Play is essential for child development.
Messy play helps children make sense of raw materials such as mud, sand, water and paint.
If they could come up with some messy, sensory type safe activities for children which parents could replicate at home.
Or learning more about vaccinations, their history and how they protect children and the wider community.
Find out more
My email address is: jennifer.meyer@nhs.scot