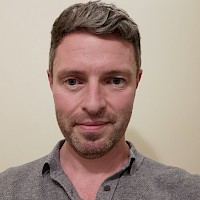 James MacArthur
Technical Authority (SSE Renewables)
What is it you do? Describe your job and the ways it links to STEM.
As the Technical Authority for Materials with SSE Renewables, I am responsible for all issues regarding the quality and condition of the materials used to construct and operate SSEs generating assets.  This covers all of SSE's windfarms and hydro assets from the project design and construction stages through to end-of-life.
As examples of my current work, I am reviewing fabrication issues on the new Seagreen and Dogger Bank Windfarms, as well as developing inspection scopes for a number of aged Hydro power stations in the Highlands and Argyll to ensure their continued safe and reliable operation.
How did you get to this job? Talk us through your route to this role, in terms of education and career?
I studied 'Metallurgy and Engineering Materials' at Strathclyde University. That course no longer exists but is commonly called Materials Science at many universities. 
On graduating I started work with British Steel at its huge fully integrated Teesside facility in England. I moved into the Power Generation industry with Mitsui Babcock, now called Doosan, in Renfrew.  While there I worked worldwide inspecting power stations and refineries, even on board LNG tankers in the Atlantic.  Seeing the condition of some stations in places like Trinidad,  rural China, Hong Kong and Libya gave me a great deal of knowledge about how equipment fails and how it should be maintained.
I eventually moved to RWE for a few years before joining SSE in 2012. At that time, I covered Thermal  and Renewable assets for SSE. But as the renewables industry has grown, I am now focussed solely on Renewables.
How relevant is your degree/highest qualification?
Every technical aspect of my job is supported by my degree.  The knowledge of metals manufacture, fabrication and failure is essential to my job and to the development and operation of SSE's assets.
As an example, I have recently been reviewing samples from a wind turbine tower in Ireland to establish if it is safe for continued service.  My knowledge of how certain steel microstructures are formed is informed directly from my studies at Strathclyde and I couldn't do my job without those skills.
What or who inspired you to study and work in a STEM role?
My father was a joiner and I was always interested in building things and engineering.  At school, in Lochgilphead, I studied CSYS Chemistry under Dr O'Donnell and did a project on Titanium.  That got me interested in Metallurgy and when I went to Strathclyde Uni's open day, I met Dr Watson, who showed me how glass is actually stronger than steel (It is!) and why the American Liberty ships split in half due to poor welding.
That got me hooked and I loved it! It was a mixture of investigative science and heavy engineering; far more 'hands-on' than many other courses and for the last 25 years I have thoroughly enjoyed it.
What is a typical working day like for you and what skills do you use?
A typical working day is comprised of three things.
Firstly, making sure new projects are built to the required standards. At the moment, this is Seagreen and Dogger Bank windfarms.  Dogger Bank will be the world's largest when it is completed.  They are being fabricated in yards all over the world including China, Korea and Dubai.  I make sure all the welding, testing etc is done correctly and decide any remedial measures for non-standard components.  Occasionally I get to l visit a yard.
Secondly, I design inspections for aged assets during their overhauls. Currently I am considering a hydro station in the highlands which will be overhauled next year.  I need to decide what to inspect to ensure that it is safe for future operation.
Finally, I also get involved in development projects for new processes.  I am currently running a government funded project to develop a reduced pressure electron beam welding process on an industrial scale.  If successful, it will be the world's first use of this technique on an offshore windfarm.
What do you enjoy most about your job?
This is an easy question! Without doubt, I enjoy working in teams with my colleagues to solve problems and deliver engineering solutions that keep equipment operating safely. This isn't just a metallurgy/materials focus; it also involves mechanical, electrical, civil, structural etc engineers working together as a team, using their individual skills to provide a holistic solution.
A close second is the travel.  The great thing about being an engineer or technician in the power industry is the opportunity to travel and not be stuck in an office.  And, in the Renewables industry, there are few countries better to travel around than Scotland. Some days work is like a hill-walking holiday!
Do you face any STEM related challenges in your job?
Every day.  I am always using science and engineering knowledge to make decisions. If I am undecided on something, or just don't know, I have a network of acquaintances through the industry to discuss things and share knowledge.  The great thing about the renewables power industry as an engineer is that there are always problems to solve and improvements to be made.
What advice can you give young people looking to work in a similar role or STEM more generally?
The best advice I can give is to think ahead to where you want to be. Choose a subject that will enables that.  STEM subjects in Argyll, or Argyll via elsewhere, will give you huge opportunity. When I graduated, most engineering was in-situ, hands-on and so there weren't great opportunities in Argyll. But, now, the internet has made remote working reality and so many of us work outside the cities and travel only when needed.  On tip of that, the prevalence of wind farms, on top of the existing hydro assets, provides good technical opportunities in Argyll.
For example, although my office is in Glasgow, I am writing this from Castleton, just outside Lochgilphead.  Many engineers work from home now at least half the time.
So, if you want to do something STEM and want to be in Argyll, my advice is….get the qualifications you need, get into the industry you want to be in and then base yourself wherever you want.  In the renewables industry, Argyll is great and convenient place to base yourself.
What do you love about living and working in Argyll?
As I said in the previous section, I work remotely from Castleton, on the spur of land between Loch Gilp and Loch Fyne. 
I do love Glasgow and its lifestyle, but when here I get up in the morning and walk around the shore, taking in the views down to Arran and across to the Tarbert area. Its refreshing and starts off the day in the best way!
When I need to go to a site, I get to drive from Glasgow or Argyll up into Perthshire or the Highlands…or occasionally down into Kintyre or Oban, Taynuilt area. As I said earlier, it is almost more a holiday than work some days. A lot better than being sat in an office staring at a computer all day!
Challenge
This is a simple one to do. Cost free, but challenging!
Walk around your town or village or even your own home.  Look for things that are made of metal. Then think about which metal it is, how old it is and how it was made. Is it cast, forged, welded etc.?
All of our windfarms and hydro stations are made from and using steel. Most of our lives depend upon the processing of metals. If it's not made from metal, it's made using metal.
Find out more